Q2: Scripture Secrets : Reading Scripture?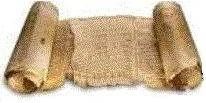 Where in Scripture does Scripture say how to read Scripture?
The answer begins in chapter 28 of Isaiah:
Isa 28:1 Woe to the crown of pride, to the drunkards of Ephraim, whose glorious beauty is a fading flower, which are on the head of the fat valleys of them that are overcome with wine! (KJV)
The Priests of Ephraim are like a fading flower, overcome with wine like drunkards.
Re 14:8 And there followed another angel, saying, Babylon is fallen, is fallen, that great city, because she made all nations drink of the wine of the wrath of her fornication.
Drinking wine refers to both physical dysfunction and spiritual dysfunction. The priests have become drunkards filled with depravity. The word "Babylon" means in Hebrew "mixing". There is a mixing of function and dysfunction, of good and evil, of false religion and true religion. Everything is in a state of mixing and therefore confusion.
Isa 28:7 But they also have erred through wine, and through strong drink are out of the way; the priest and the prophet have erred through strong drink, they are swallowed up of wine, they are out of the way through strong drink; they err in vision, they stumble in judgment. 8 For all tables are full of vomit and filthiness, so that there is no place clean.
Notice how the Priests and their religion is described by the Lord Adonay Jesus from verse 2, they err in vision and judgement. The religion is described as vomit, filthiness and nothing is clean.
Strong drink is made by mixing yeast with young wine or grape juice until a new chemical known as alcohol is forced from an unnatural fermentation process where oxygen is lacking. Oxygen is a simile of the Holy Spirit, and associated with living, life and quickening powers in many reactions involving oxidation.
Poetry figures are used all the time in Scripture to bring different levels of meaning into Scripture, showing us that poetry pictures points people to presentations of GOD, who is beyond understanding.
Ex 12:15 Seven days shall ye eat unleavened bread; even the first day ye shall put away leaven out of your houses: for whosoever eateth leavened bread from the first day until the seventh day, that soul shall be cut off from Israel.
The Hopping over Feast, translated into Greek as Passover Over Feast, is essentially about becoming more pure, with less mixing of things in your life. The most common theme of mixing is mixing of "self as master" and "God as master".
1Ki 18:21 And Elijah came unto all the people, and said, How long halt ye between two opinions? if the LORD be God, follow him: but if Baal, then follow him. And the people answered him not a word.(KJV)
This verse uses the "hopping" word as a verb, and the word "Baal" means master. So the problem with the Israel here is they were mixing self and GOD as Master of their lives.
Re 3:15 I know thy works, that thou art neither cold nor hot: I would thou wert cold or hot. 16 So then because thou art lukewarm, and neither cold nor hot, I will spue thee out of my mouth.(KJV)
Here is the same problem expressed in New Testament themes. Spiritual "Israel" like "old Israel", is mixing "self" and "God", making a "luke warm religion" that seems rich, but means nothing to God.

..
Isa 28:9 Whom shall he teach knowledge? and whom shall he make to understand doctrine? them that are weaned from the milk, and drawn from the breasts. (KJV)
So by verse 9, the question is asked: How do we learn knowledge? Whom shall teach us?
| | |
| --- | --- |
| | Beginners Babe on Breasts. |