Q1 What is the first principle of Self Indulgence ? ..Self-powered..
The King James translation do not have a single word for "self" or "self indulgence" or even "selfish". However the Hebrew Scripture does have a concept for "self". See studies of the "self-powered" ones. There are dozens of words around the theme of "self", "self-powered" and the "self-indulgent" person.
To help the reader with this study, a brief overview is given in the next webparts. For a serious reader, wanting to prove my studies the following "word studies" are given here below.
I trust you will read all about self indulgence. How 'self - indulgence' keeps our will from being willing to submit to Jesus, who should be our stronger authority, every second of our lives. Shalom
Index of verses that relate to the theme of "self" and "self indulgence" :-





"high" "strongs 1364"




"bold" "strongs 6277"



"unclean" "strongs 2931"



"whole" "strongs 8535"


"bad" "strongs 7451"





"foolish" "strongs 191"




"kindness" "strongs 2617"




"wise" "strongs 2450"




"eye" "strongs 5869"




"cling" "strongs 982"


"heart" "strongs 3820"





"fool" "strongs 3684"



"empty-storm" "Strongs 7723"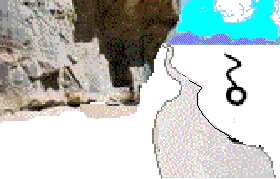 "straight-path" "Strongs 6662"






"lofty" "strongs 1365"




"high" "Strongs 7312"




"walking-pride" "Strongs 1346"



"leave" "Strongs 5800"



"wicked" "Strongs 7562"



"wicked-immoral" "Strongs 5766"



"denial" "Strongs 3585"




"fill" "Strongs 7646"



"forget" "Strongs 7911"





"boiling-pride" "Strongs 2087"



"deceiving-debt" "Strongs 5377"